"A major problem I have is remembering key insights from my notes and book highlights and applying them to my life."
Reflect makes it easy to remember the important stuff
in your Evernote and Yinxiang accounts.
Start your free trial now.
Connect your Evernote account
Connect your Yinxiang account
For productive folks, life-long learners, and students ‐ web and mobile.
Reflect works with


Using simple and effective flashcards, fill-in-the-blank phrase memorization, and scheduled note digest e-mails, Reflect regularly reminds you what you've saved. The more you review, the more you remember.
This learning technique trains your memory to absorb information on a deeper level, to be recalled and used at any time. Some call it spaced repetition ‐ we call it reflection.
Take your pile of ever-growing notes stored in the cloud, and let Reflect turn it into an archive of knowledge stored in your mind.
Use Reflect for memorising digital notes, circling back to e-book clippings, reviewing lecture notes, keeping ideas and thoughts fresh in your mind.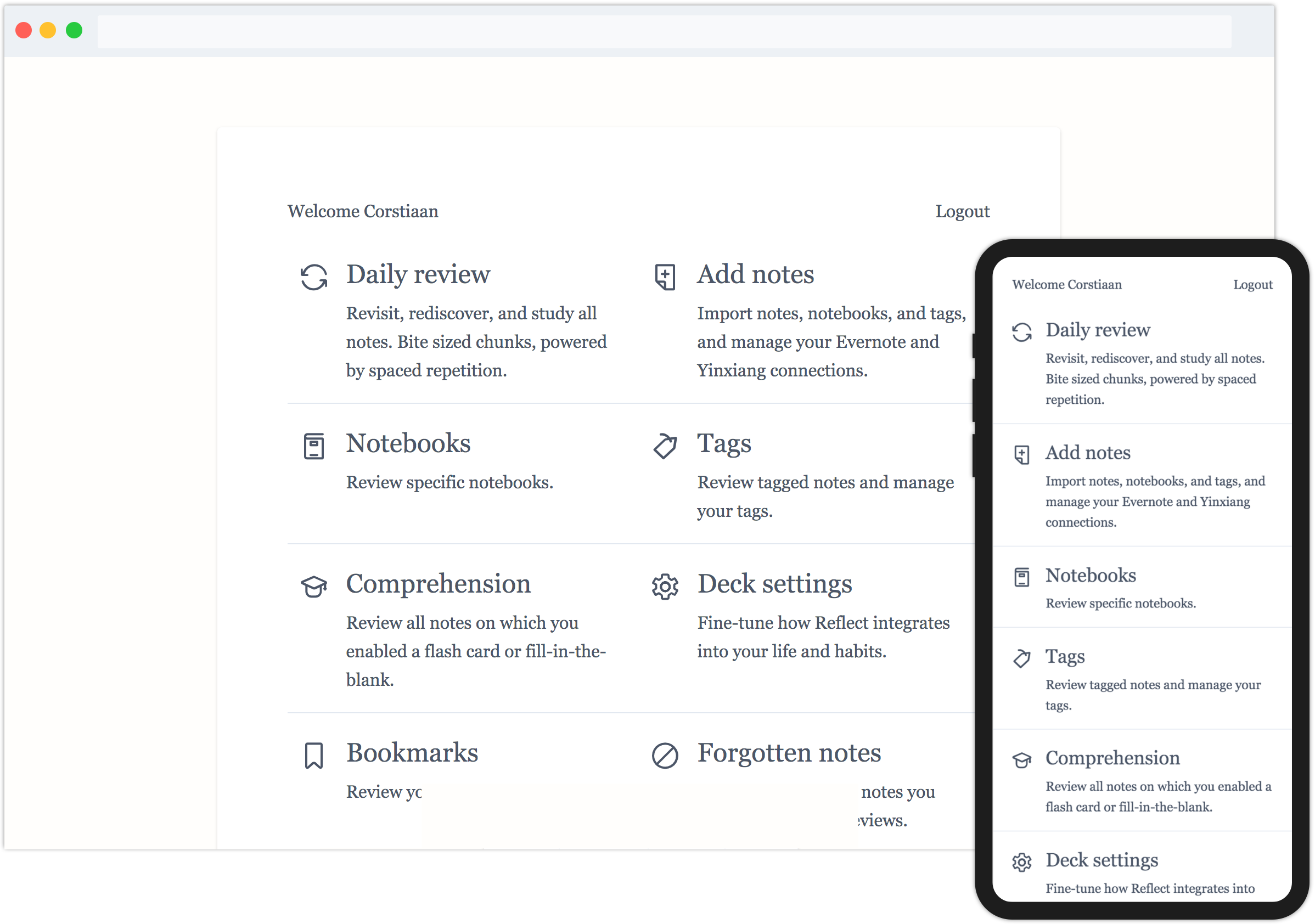 "For years I've searched for a simple way to actually get some value out of my digital notes, book highlights, and web clippings."
Evernote and Yinxiang may be your digital memory, brilliantly storing your thoughts, ideas, notes and clippings. But what if you don't regularly review and reflect on the important stuff?
It gets lost, buried under new notes, or forgotten in a rarely visited corner of your mind.
Reflect helps you memorise and reflect on your notes, by scheduling regular flashcards reviews of what you've saved in Evernote or Yinxiang.
Call it the "eat little and often" approach to learning and reflection. When you take smaller bites, more regularly, you digest things easier.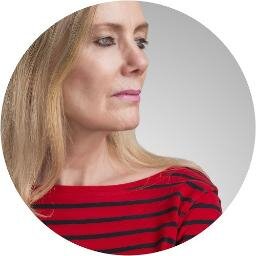 Great tool!
I collect lots of interesting stuff in Evernote and I forget that I have them. But now my unknown knowns are rapidly becoming known knowns, thanks to Reflect. Great tool!

Just what I needed
I am impressed. Reflect reminded me of long forgotten notes which I enjoyed reading again, and gave me fresh ideas and inspiration - just what I needed.
- Frank Meeuwsen @ Lifehacking.nl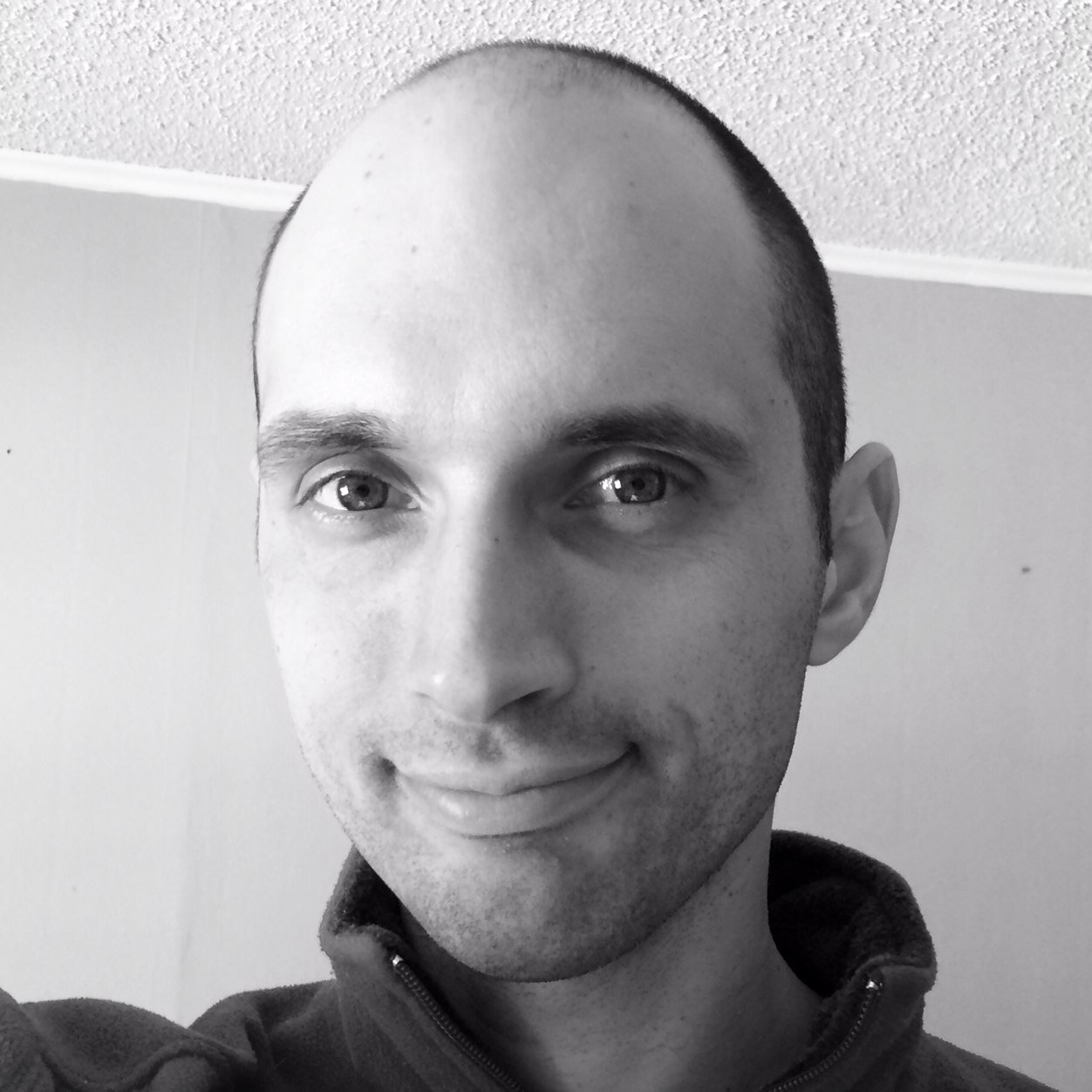 Incredibly convenient
The regular review process helps me find ideas and also shifts my attention toward things I wanted to write about but haven't yet. Reflect draws me towards all of that, which is incredibly convenient.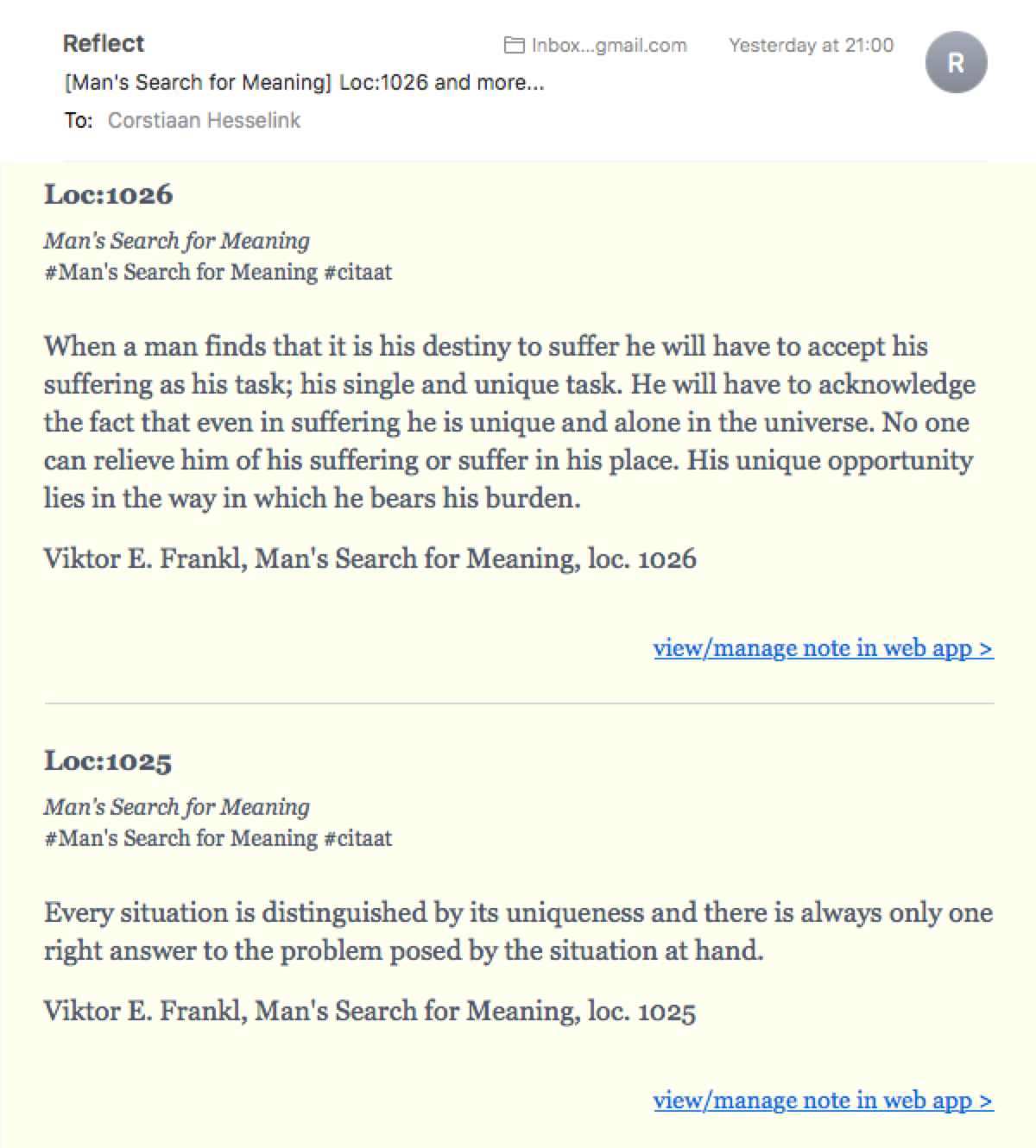 Personalized e-mail newsletter
Most newsletters are awful. Some are ok. But a personalized newsletter comprised of the relevant notes that you saved over the years, on topics that matter to you? Thát is a newsletter worth reading.
Reflect turns your notes into a beautiful scheduled e-mail digest, just for you. Keep learning and growing without leaving your inbox, or casually resurface the hidden gems buried in your notes.
"For relentless note takers like me, the Reflect e-mail is a wonderful thing. Each morning I'm reminded of important insights that I'd saved away."
Spaced repetition
Let Reflect do the heavy lifting when it comes to scheduling your notes. Increase or decrease the interval with ease and rest assured that you reviewed your notes, clippings, and highlights at the right time, optimized for your learning goals.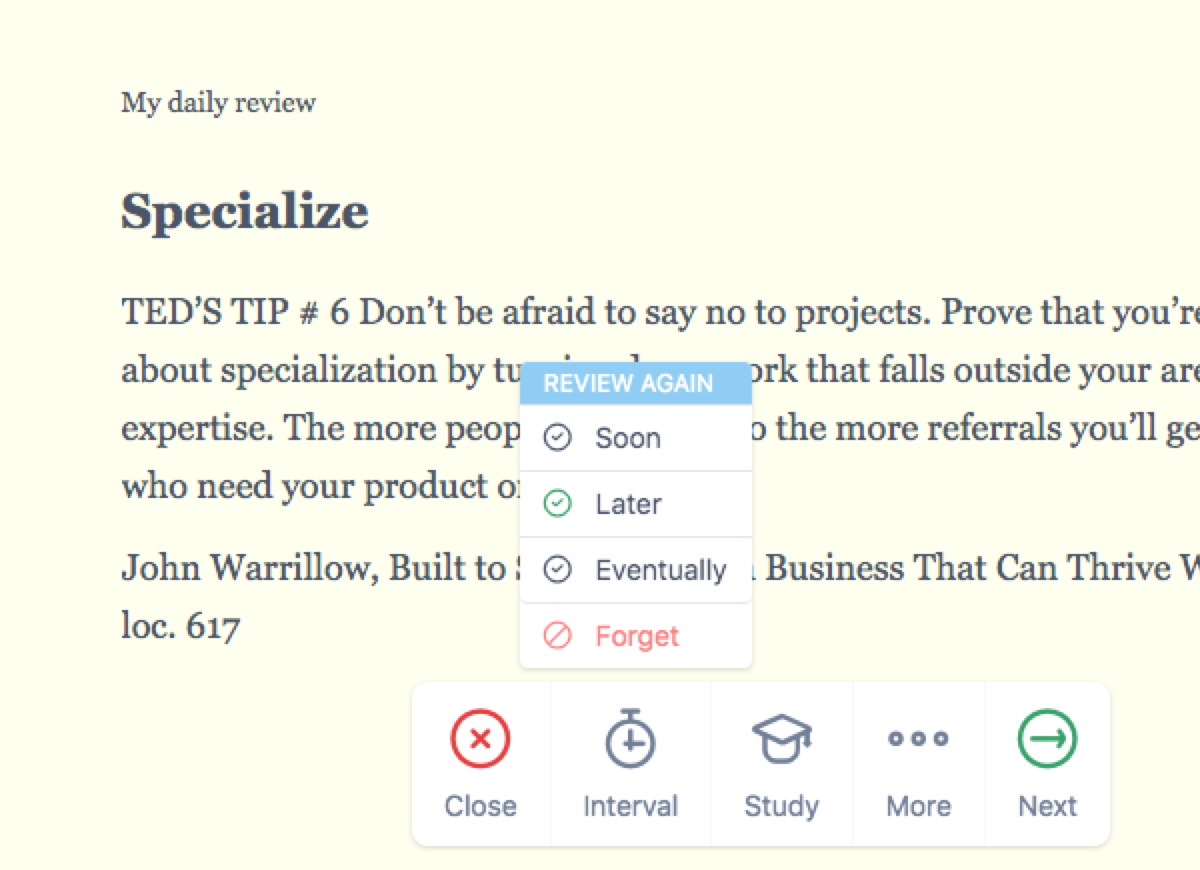 "Reflect makes me a more intentional note-taker. It helps me apply what I've saved."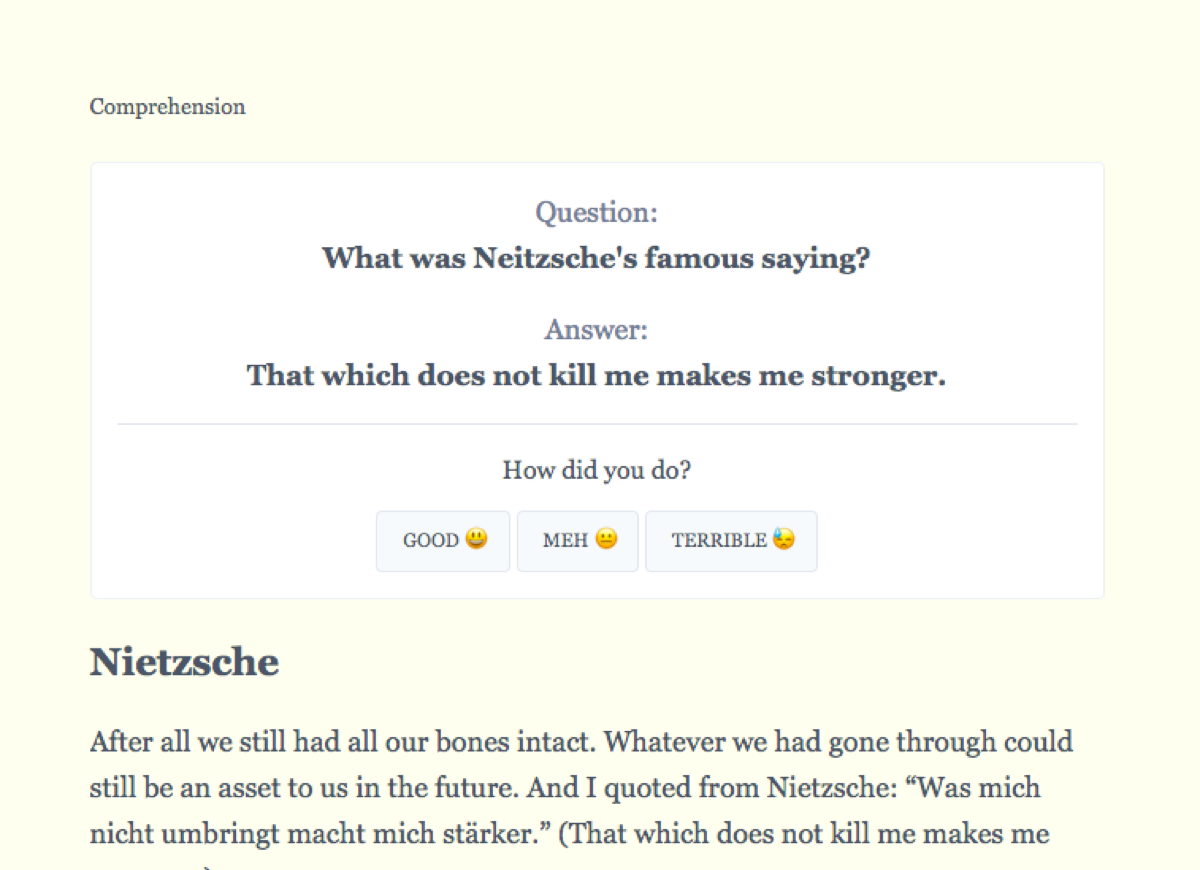 Flashcards and fill-in-the-blank
Reviewing your notes is nice, but turning them into flashcards is even better. You'll ace any test, memorize any quote, and internalize any idea with StudyMode. Using either traditional question-and-answer flashcards or fill-in-the-blank phrase memorization, you'll be more prepared than ever before.
We'll even quiz you afterward and adjust the spaced repetition schedule automatically, according to your performance.
"After saving my lecture notes into Evernote I'm always afraid I missed or forgot something. Reflect makes sure I circle back to the important bits."
Edit your notes
Separating signal from noise is hard. Too much noise wastes your precious time. Reflect provides all the basic tools you need to optimize every note for your learning goals. Re-organize your note a bit. Add a few headings, highlight some quotes, add images and links, format text, remove a few lines here, add some there.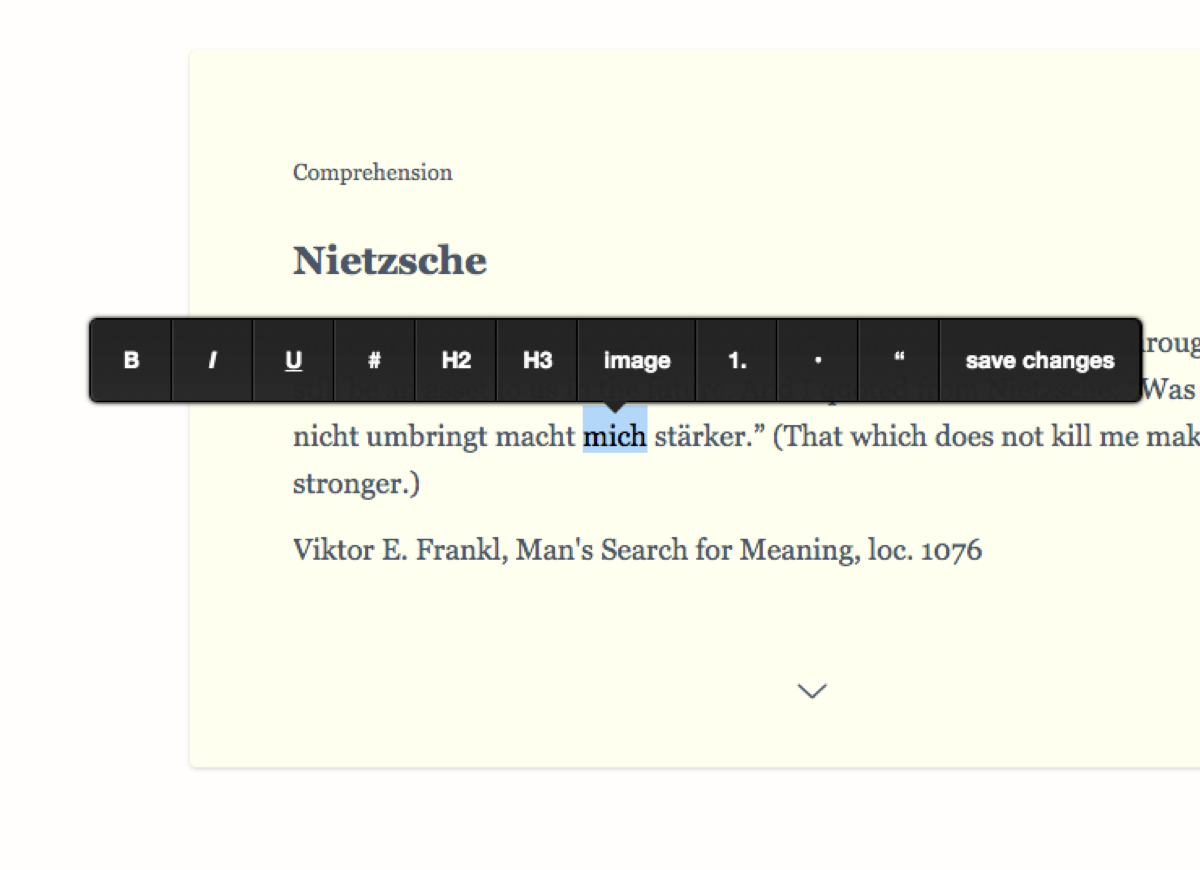 "I review my saved webcomics once a week, life lessons on a monthly basis and favourite tweets once a day."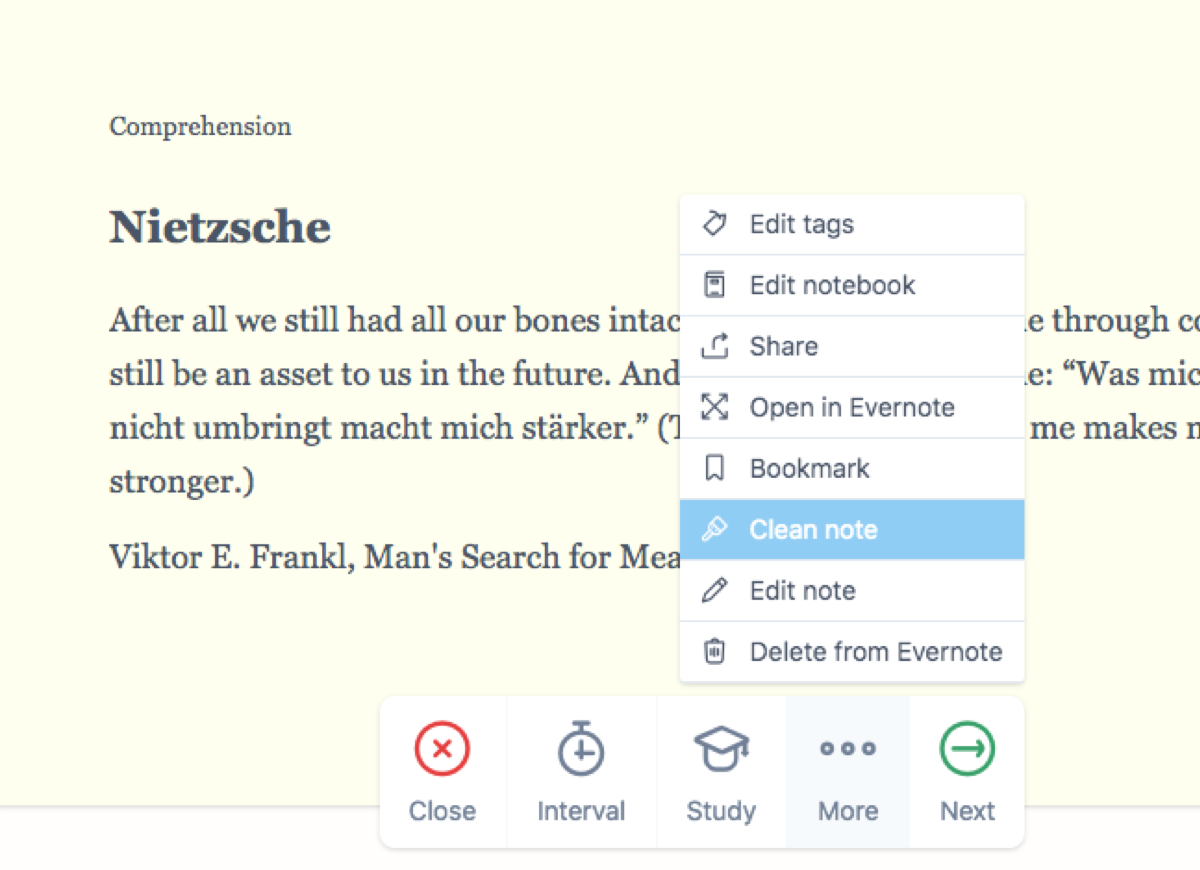 Tidy up dirty notes
Some of your notes are clear and simple. Others are complex and clumsy, like web clippings. The fact is that not all of your data is ready to be easily digested. And manually stripping all that formatting from your notes is a chore.
That's why Reflect comes with a handy tool that cleans all unnecessary formatting from your notes and increases its readability. Giving you more time to focus on what matters.
"If you want to capture the most important parts of your notes (and increase your chances of actually applying stuff), you should use Reflect."
Review images, pdf files, and other attachments
Not all your notes and just text. Some contain other stuff like images, pdfs, spreadsheets, and much more. Images are shown right there alongside your text while other files like pdfs and spreadsheets are shown as attachments for easy access, just one click away.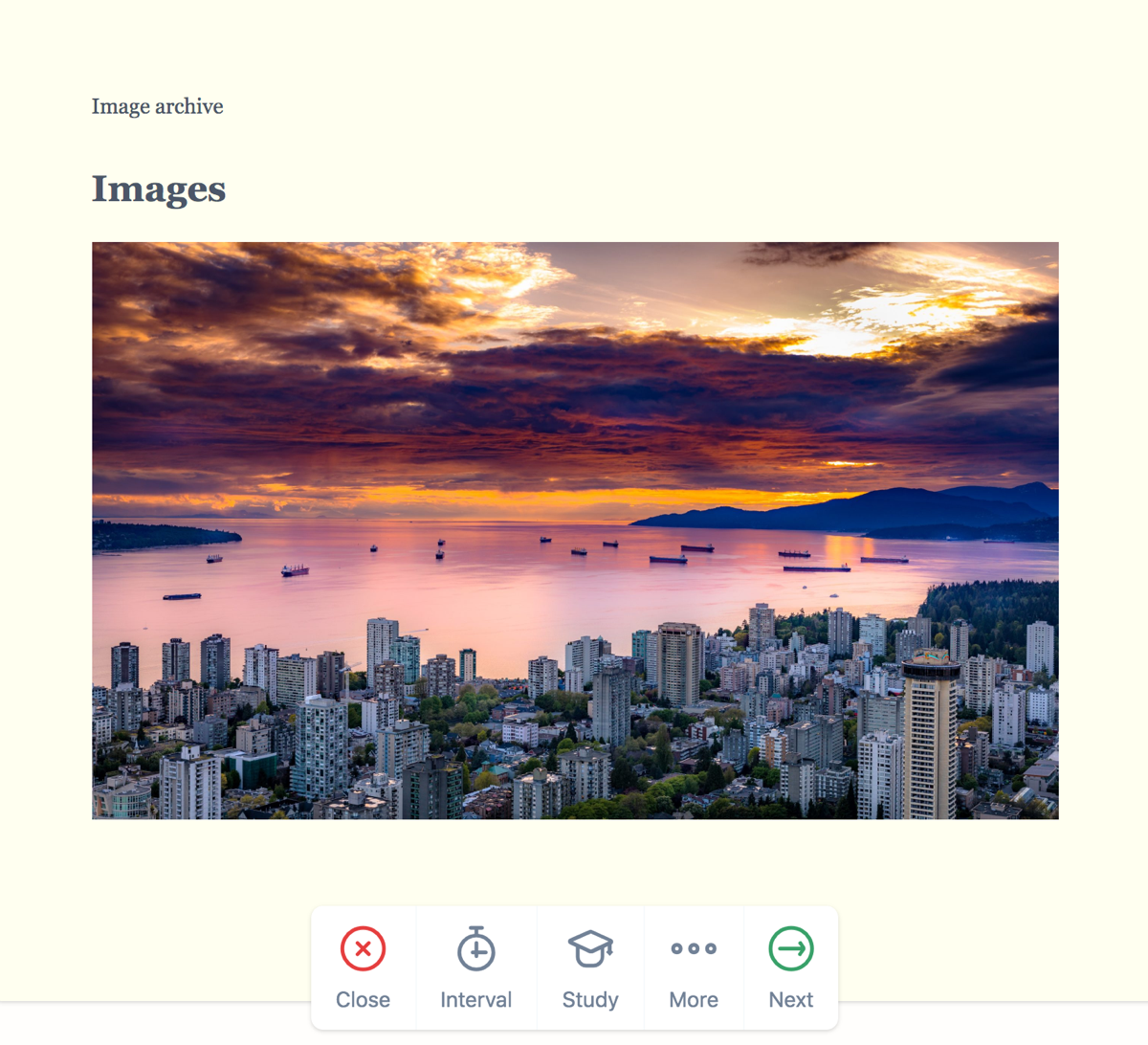 "I have a ton of journalling exercises and story ideas that I now don't have to remember to go through manually."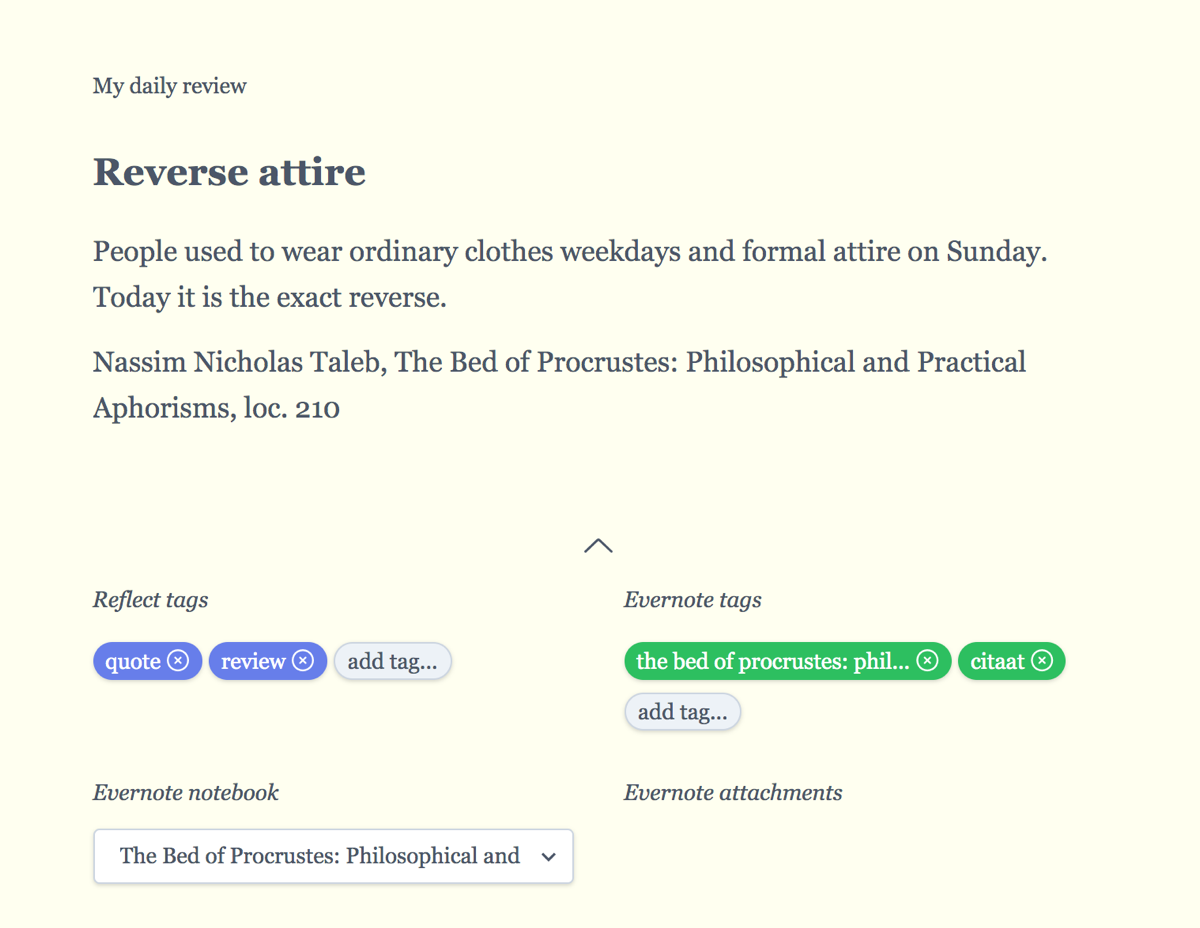 Manage tags and notebooks
You have a system ‐ we get it. You have an approach to tagging that is just right for you. Your notebooks are a reflection of the way you like to go about your business. Maybe you even have other tools hooked up to Evernote that rely on certain tags or notebooks.
Reflect respects your system and not only allows you to manage Reflect's tags but also tags and notebooks from your Evernote account. Changes you make in Reflect are synced back to Evernote immediately, keeping everyone and everything aligned.
"It feels sooo good to break it down and review my notes bit by bit"
Custom decks
You want to take notes from different notebooks, tagged with specific tags, and mash them together into a single, smooth, lean, and mean learning machine. That is where custom decks come in.
Build a deck that takes all your vocab notes, regardless of which notebook they're in, and schedule it daily at 9 am while you take your coffee. Or set up another deck that makes sure you circle back to your most inspiring book quotes once a month. Become deliberate about your personal or professional development. "I can rest assured that I have reviewed everything"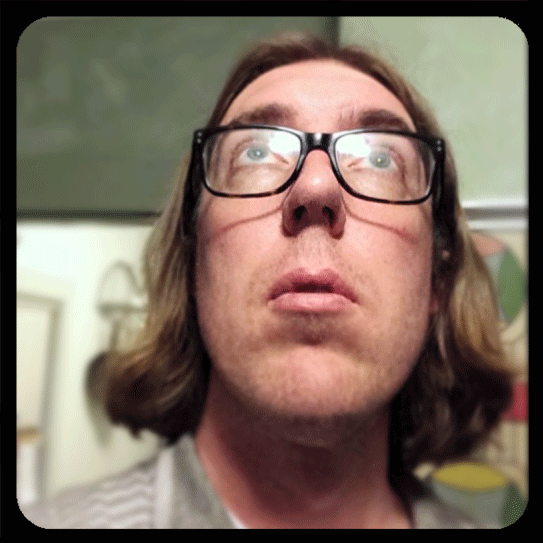 A pain fixer
As a ferocious reader and note taker, Reflect fixes a longstanding pain.

Part of my daily routine
I'm liking Reflect more and more as I use it. It's become a part of my daily routine.
Pricing
Clever




$5

/ month




billed annually

Intelligent




$8

/ month




billed annually

Number of notes
Unlimited
Unlimited
Daily review email
Yes
Yes
Daily review in app
Yes
Yes
Spaced repetition
Yes
Yes
Note clean-up tools
Yes
Yes
Connect Evernote + Yinxiang
Yes
Yes
Bookmarks
Yes
Yes
Q&A flashcards
No
Yes
Text memorization flashcards
No
Yes
Review individual notebooks & tags
No
Yes
Custom decks
No
Yes
Manage tags
Reflect only
Reflect + Evernote
Manage Evernote notebooks
No
Yes